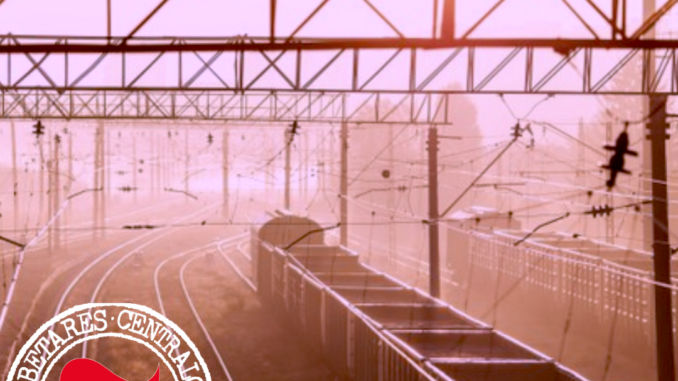 The International Committee of the Central Organisation of Workers in Sweden (SAC) wishes to express solidarity for our fellow workers striking for better pay and safer working conditions in the United Kingdom.
UK rail unions, including the National Union of Rail, Maritime and Transport Workers (RMT), have led a seven months-long battle against rail operators in England, Scotland and Wales. In conjunction with the rail strikes, postal workers, barristers, education workers, communications workers, bus drivers, waste workers, ambulance drivers, and health care workers have all engaged in industrial action in the UK to fight for better wages in the face of rising cost of living. RMT will strike again for better pay and conditions on the 1st and 3rd of February.
The UK railway bosses have asked the government to quell the workers' protests. The UK government has now voted to impose "Minimum Service Levels" which would force strikers back to work in a wide swathe of sectors.
We see the right to strike as an inalienable human right. If workers cannot refuse to partake in the most elementary exchange of work for wage, we have lost one of our only tools to counterbalance the power of the owner class. The proposal in the UK strongly reminds us of the situation in Sweden, where the right to strike was greatly restricted in 2019.
The International Committee of the SAC sees the strike wave in the UK as an inspiration to workers across Sweden. We applaud workers in the UK for organizing and striking for a better life.
The International Committee of the SAC