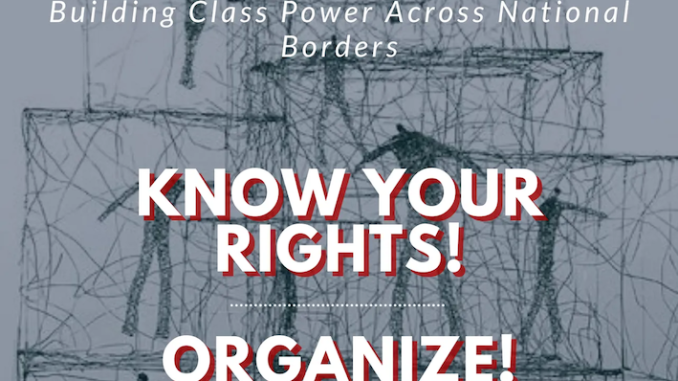 Building Class Power Across National Borders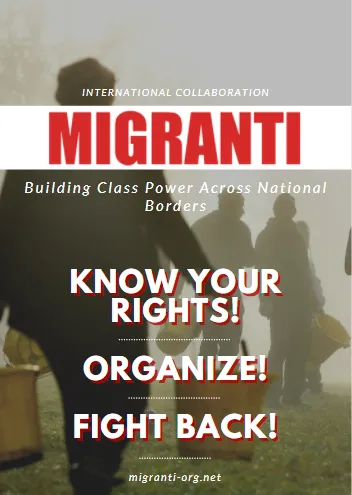 MIGRANTI is a network of migrant workers' collectives and organizations from different countries across Europe, determined to fight back against exploitation.
Workers can't rely on the government or state institutions to defend us in our workplaces. It's up to us and our colleagues. Workplace power cannot be given, it should be taken.
Direct action is power!
MIGRANTI aims at connecting the struggles of migrant workers across national borders and different industries. When we're united, the bosses can't fool us.
Solidarity is power!
On this website you can find material and videos in different languages to help you as a migrant worker inform yourself about your rights. Browse the website for useful information about your country.
Knowledge is power!
For more information about MIGRANTI, the organisations behind it and useful material, click HERE!

What does it imply to be a member in a union? Click here for more videos in different languages!

Läs också: Struggle as a newcomer in Sweden – and solutions